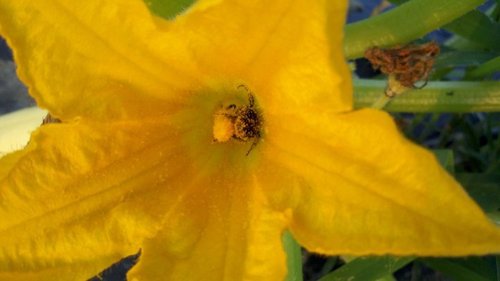 CSA shares are available now on a first come basis. SPACE IS LIMITED. CSA shares make great gift ideas too. MARKET NOW OPEN Starting MARCH 1, 2014. Call us at 757-368-0355 for updates or visit us on facebook.
Skipper farms is a family owned produce farm working to meet all your needs. Our variety of homegrown fruits and vegetables includes everything from melt-in-your-mouth green beans and candy-like cantaloupes, to several types of heirloom tomatoes, luscious strawberries, super fresh corn on the cob, tree ripened peaches, and sweet watermelons. Complementing these delicious items are other farm products such as free range eggs, honey, apple butter, apple cider,peach cider,bedding plants, and plants and flowers. The Skipper family is dedicated to offering superior customer service and the highest quality products! We eat what we grow and therefore avoid the use of synthetic pesticides and herbicides, genetically modified produce, antibiotics, or growth hormones. We practice naturally grown production. With several locations in Hampton Roads, we are convenient to everyone and we aim to please! Be sure to like us on facebook, please ! Join our CSA now.
Free range eggs fresh daily.
Now accepting 2014 CSA applications. 2014 Spring/Summer CSA is currently now available. We encourage you to join now and avoid going on our waiting list. If desired you may email us to be called and sign up over the phone.